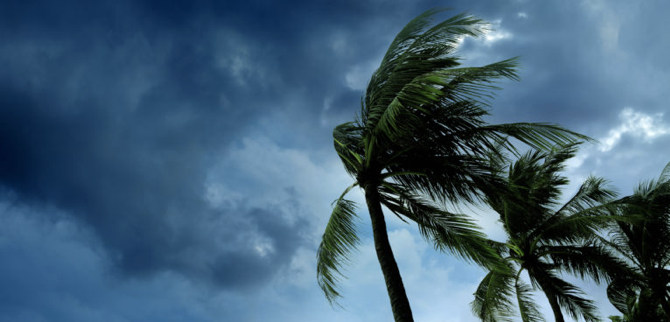 Millions are without power across Texas, Florida, and Puerto Rico as the second most costly hurricane season on record intensifies. Experts warn that extreme weather patterns like these are the new normal, raising concerns that their impact on critical infrastructure (and the communities they serve) will only worsen.
By Via Science Marketing
Critical infrastructure is particularly vulnerable to extreme weather, and widespread destruction following catastrophic storms makes rebuilding even more challenging. Despite even heroic efforts, utilities struggle to restore power and repair damaged infrastructure for days and sometimes weeks. Hurricane Maria's impact on Puerto Rico is a heart-wrenching example of this: "just 15 percent of the island's communication towers are working, and some of the island's transmission towers have collapsed. Up to 85 percent of its fiber cables are damaged. Power remains completely out on the island, and just 25 percent of it has water service."
So, what can utilities do to quickly rebuild an area of destruction that spans an entire island? Enter: artificial intelligence. AI applications can analyze data like equipment location and age, regional population, weather, and seasonality to identify and prioritize the highest-need areas. And when it comes to critical decisions like those that impact infrastructure, understanding the why behind an AI recommendation is essential. With this specific information, utilities can deploy drones (or their teams) with more focused objectives, improving efficiency while reducing costs of maintenance and repair.
https://www.solvewithvia.com/wp-content/uploads/2018/03/usingaitorebuildcriticalifrastructure.png
322
670
Laura Montorio
/wp-content/uploads/2018/02/VIA-Logo-header-300x101.png
Laura Montorio
2017-09-29 10:20:33
2021-02-24 12:41:32
Using AI to Rebuild Critical Infrastructure After Hurricanes