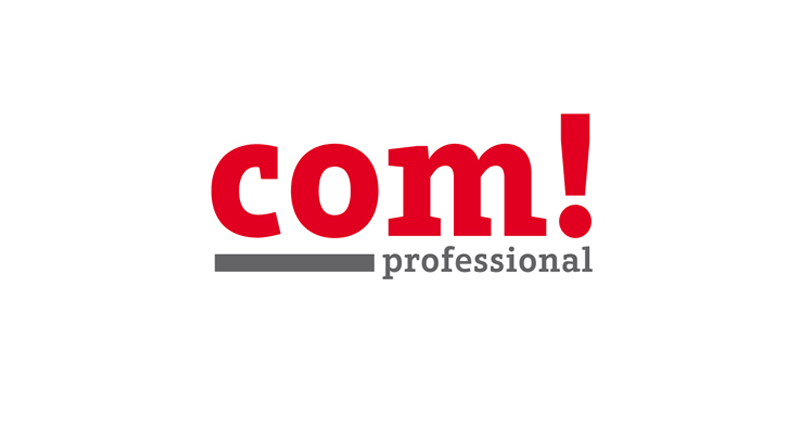 Germany's com! professional Features VIA's Trusted Analytics Chain
The German-based IT magazine com! professional, which covers the latest in cloud solutions and data security for IT decision makers, recently featured VIA's Trusted Analytics Chain (TAC) in an article published in its June issue. The article, titled "This is How Blockchain and AI Play Together",* explores how startups across the world are using these cutting edge technologies in combination to develop more effective solutions for a variety of industries.
VIA has seen growing interest in its blockchain-based TAC across the US and in more than 10 countries in Europe and in Asia, and was grateful for the opportunity to reach even broader audiences through this publication. In his interview for the piece, CEO Colin Gounden spoke to the significant role blockchain plays in supporting VIA's AI solutions, particularly as it relates to establishing secure access to highly sensitive, and oftentimes sparse power company data.
The article was originally published in German, and we have translated a portion of his interview below:
"If they do not have enough data, they will not be able to make correct predictions," says Colin Gounden, the CEO of VIA Science. According to Gounden, this task can be quite difficult in individual cases – either because many companies do not have enough data or they do not want to share the data for security reasons.

That's why VIA Science now relies on blockchain technology to let AI algorithms learn from data masses that are stored in different places, without that data moving between the places and having to be brought together. […] "This approaches allows us to ensure data integrity and data security and confidentiality."
*NOTE: The original article was published in German, and we have translated that to English to the best of our abilities. We have stayed true to the initial intent of the article and apologize for any mis-translations. Here is the original article.
https://www.solvewithvia.com/wp-content/uploads/2018/06/com-professional-logo.jpg
434
795
Laura Montorio
https://www.solvewithvia.com/wp-content/uploads/2018/02/VIA-Logo-header-300x101.png
Laura Montorio
2018-06-18 08:00:26
2022-11-14 03:23:07
Germany's com! professional Features VIA's Trusted Analytics Chain