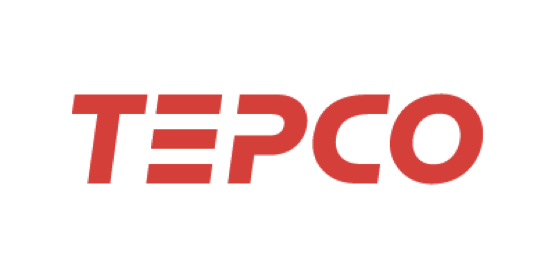 TEPCO Selects Via Science for Strategic Investment
Japan's largest electric power supplier, Tokyo Electric Power Company Holdings, Inc. (TEPCO), has selected Via Science for its first strategic venture investment in machine learning and analytics.
Cambridge, Mass. – December 6, 2016 – Via Science, Inc. a leader in causal analytics, today announced a minority investment by Japan's largest electric power supplier, Tokyo Electric Power Company Holdings, Inc. (TEPCO). TEPCO's strategic investment includes capital, as well as sharing subject matter expertise and data to improve the reliability and operating efficiencies of power suppliers and their customers through advanced software analytics applications.
Already Japan's largest electric power supplier, TEPCO is investing heavily in new technologies that even further improve the quality and variety of services it provides to its 29 million customers.
"Analytics is critical to improving the operational efficiency of energy companies today and allowing them to stay ahead of regulatory and technological disruptions. TEPCO's investment is a validation of Via Science's leadership in causal analytics for applications such as identifying critical infrastructure that is at high risk for power outages, years in advance. We are truly honored to be their first venture investment in machine learning and analytics," said Colin Gounden, CEO of Via Science.
Through this investment, TEPCO will gain experience in Via Science's proprietary causal analytics software, which goes beyond traditional "black box" machine learning to provide transparency into the rationale for recommendations to improve maintenance, service staffing, cybersecurity and resiliency planning. TEPCO's customers will also benefit from Via Science's expertise, as new technologies enable improved reliability and new value-added services.
"To find the team and technology best able to handle the unique challenges in the energy industry, our innovation group evaluated large and small analytics companies across North America, Europe and Asia. Via Science's direct experience with US energy agencies and their ability to support our challenges, such as high volumes of data, regulatory transparency requirements and very long-term risk planning needs for multi-billion dollar investments, made them the best match for TEPCO and our customers," explained Hirokazu Yamaguchi, Executive General Manager, Global Innovation and Investments at TEPCO.
Update: Pierce Atwood congratulates Via Science on securing TEPCO's strategic investment.
About Via Science
Via Science creates software applications that identify and prioritize risks to critical infrastructure using a combination of high-performance computing, machine learning and causal analytics. Headquartered in Cambridge, Massachusetts, with its research center in Montreal, Quebec, Via Science has developed its risk assessment algorithms in conjunction with some of the world's leading companies and government agencies in energy and security. The company has been featured in Wired Magazine, The Wall Street Journal and Forbes for its expertise in causal analytics software applications. For more information, please visit www.viascience.com.
About Tokyo Electric Power Company Holdings, Inc.
Tokyo Electric Power Company Holdings, Inc. (TSE: 9501), headquartered in Tokyo, Japan, is the largest utility in Japan serving more than 29 million homes and businesses. Worldwide the company has more than 74 subsidiaries and affiliates in 8 countries and employs approximately 43,330 people. Consolidated revenue for the fiscal year ending March 31, 2016, totaled 6.8 trillion Japanese yen. The company was established in 1951 and is listed on the First Section of the Tokyo Stock Exchange. For more information, visit https://www.tepco.co.jp/en/corpinfo/index-e.html.
https://www.solvewithvia.com/wp-content/uploads/2018/03/TEPCOinitiative.png
277
554
Laura Montorio
https://www.solvewithvia.com/wp-content/uploads/2018/02/VIA-Logo-header-300x101.png
Laura Montorio
2016-12-06 10:00:40
2023-05-02 00:29:15
TEPCO Selects Via Science for Strategic Investment