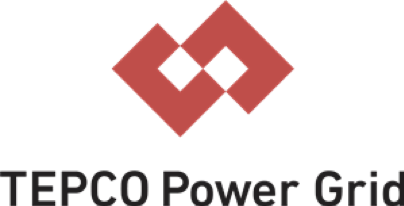 VIA to Start AI-Enabled, N-1-1 Contingency Planning Initiative with TEPCO Power Grid
Somerville, MA – February 27, 2018 – VIA is pleased to announce that it has signed an agreement with TEPCO Power Grid, a subsidiary of Tokyo Electric Power Company Holdings, Inc. (TEPCO) to provide automated recovery recommendations for multiple simultaneous switch failures, or the "N-1-1" problem.
There are automated solutions in place for what to do when a single switch failure happens. However, as N-1-1 failures are extremely complex, software has not been able to identify all possible contingencies during an outage. Solving the N-1-1 problem remains a challenge for power companies today, and VIA aims to solve this industry-wide problem using their AI solution.
"Contingency planning initiatives are nothing new to the energy industry. In fact, in the US, FERC and NERC have both mandated that power companies have a solution to this N-1-1 issue. Our client, VIA, has a solution to this problem. They will use AI to provide operators with a step-by-step recommendation in order to recover from N-1-1 failures across a comprehensive range of scenarios," said Andrew Kaplan, a partner at Pierce Atwood LLP with an expertise in energy regulatory law.
"There are a number of benefits that VIA's solution can provide TEPCO Power Grid including faster recovery time during unplanned outages and reduced impact of outages during planned maintenance. Using VIA's solution, the operator can reroute switches to maintain power while these issues are being fixed," explained Kristen Merrill, VIA's vice president, client service.
VIA is using AI to help improve grid safety, reliability, and service quality to customers. "We are pleased to deepen our partnership with VIA after the recent completion of our AI work with TEPCO Transmission following a minority investment in 2016," commented Hirokazu Yamaguchi, Executive General Manager, Global Innovation and Investments at TEPCO.
TEPCO Power Grid will undertake rigorous testing of VIA's solution to evaluate how implementation will improve current power system operations. This contingency planning initiative builds upon reinforcement learning AI work previously demonstrated to TEPCO on a small-scale circuit.
About VIA
VIA creates software applications that identify and prioritize risks to critical infrastructure using a combination of artificial intelligence, blockchain technology, and causal analytics. Headquartered in Somerville, Massachusetts, VIA has developed its risk assessment algorithms in conjunction with some of the world's leading companies and government agencies in energy and security. The company has been featured in Wired Magazine, The Wall Street Journal, and Forbes for its expertise in causal analytics software applications. For more information, please visit www.viascience.com.
About TEPCO Power Grid Inc.
TEPCO Power Grid Inc. is a 100%-owned subsidiary of Tokyo Electric Power Company Holdings, Inc., handling electric power transmission and distribution. It maintains one of the most stable power supplies in the world including 0.06 per household outage per year and outage time of 6 min per household per year (both are actual performance in FY2015) using reliable equipment and advanced technology.
About Tokyo Electric Power Company Holdings, Inc.
Tokyo Electric Power Company Holdings, Inc. (TSE: 9501), headquartered in Tokyo, Japan, is the largest utility in Japan, serving millions of homes and businesses. Worldwide the company has more than 34 subsidiaries and 32 affiliates in eight countries and employs approximately 42,060 people. Consolidated revenue for the fiscal year ending March 31, 2017, totaled 5.3 trillion Japanese yen. The company was established in 1951 and is listed on the First Section of the Tokyo Stock Exchange. For more information, visit http://www.tepco.co.jp/en/corpinfo/index-e.html.
https://www.solvewithvia.com/wp-content/uploads/2018/03/TEPCOpowergrid.png
206
404
Jackie Finn
https://www.solvewithvia.com/wp-content/uploads/2018/02/VIA-Logo-header-300x101.png
Jackie Finn
2018-02-27 08:00:43
2023-05-02 00:22:21
VIA to Start AI-Enabled, N-1-1 Contingency Planning Initiative with TEPCO Power Grid