The End of Pilot Purgatory
We're excited to have Andrew Bright, former ABB executive and VIA's advisor to our Swiss office, contribute to our blog. Read on to hear his commentary on VIA's GDAC™ Transformers: 3-Minute Pilot, which was recently upgraded to maximize the value of transformer data while minimizing time.
---
Many industrial digitalization projects suffer from "Pilot Purgatory." The pilots seemingly take forever and never end because no one can decide if they are a success or a failure. Since the term Pilot Purgatory was first coined a few years ago, much has been written about how to avoid it. However, the vast majority of this advice seems to involve throwing more resources, money and scale at the pilot, until well it no longer looks like a pilot but a full-scale roll-out. The logic is clear if the monthly cost of a pilot project is high enough – no one can afford to let the pilot continue indefinitely. How refreshing then, that VIA has come up with a radically different and frankly opposing approach for avoiding Pilot Purgatory.
Their new GDAC™ Transformers: 3-Minute Pilot takes just 3 minutes to complete once data is gathered. If this were a recipe, you would be allowed up to 27 minutes to source the ingredients and just 3 minutes to do the cooking. Resources, time and money are all minimized. After this experience, VIA hopes to have delivered a valuable summary of the health of one of your transformers. If this has proved insightful, the pilot has been a success, if not then GDAC™ may not be for you. Either way, the pilot will have been concluded.
With their 3-Minute Pilot, VIA aims to demonstrate three specific concepts:
show valuable insights about the health of one transformer and that the math really works;

show that valuable analysis can be conducted whilst keeping data private and confidential; and
provide an educational component about how VIA does what it does. VIA does more than provide recommendations, it also explains why & how a particular recommendation was made.
All three of these components are embedded in the 3-Minute Pilot. If you are interested in performing a full fleet analysis going back say 20 years, that's more of a project and not the goal of this pilot. VIA's 3-Minute Pilot is true to the spirit and literal about the term "proof-of-concept." This seems to be an industry first and given the simplicity and radical reduction in resources, I hope that it becomes an industry standard approach.
VIA note:
If you are interested in learning more about VIA's GDAC™ Transformers: 3-Minute Pilot and perhaps want to give it a try, feel free to contact us.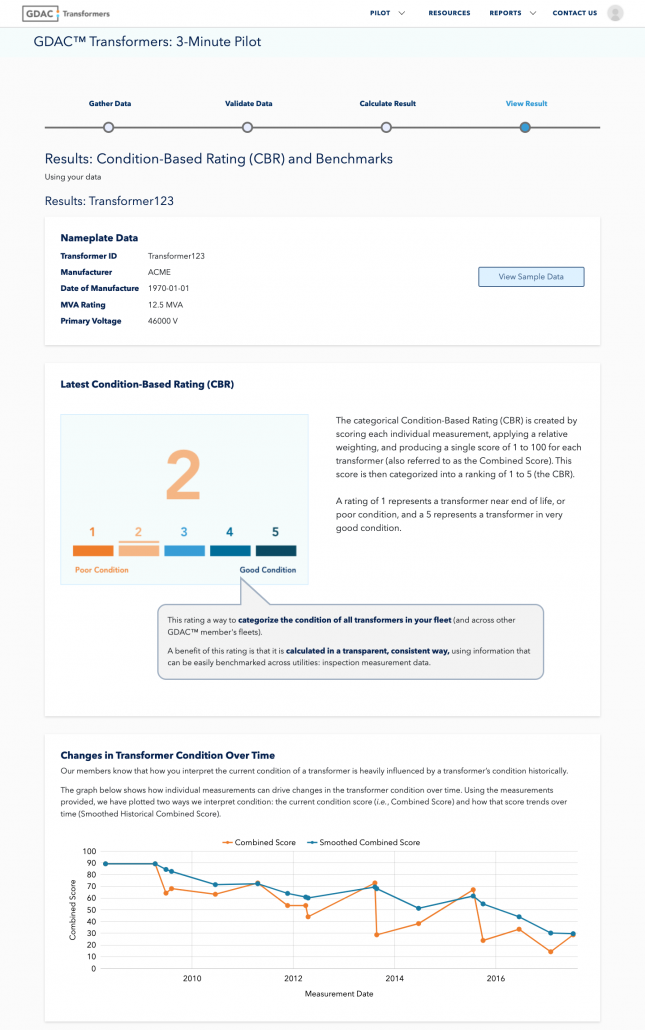 VIA's 3-Minute Pilot provides valuable insights on the health of transformers in just 3 minutes.
https://www.solvewithvia.com/wp-content/uploads/2022/02/Pilot-Purgatory.png
627
1201
via
https://www.solvewithvia.com/wp-content/uploads/2018/02/VIA-Logo-header-300x101.png
via
2022-02-02 08:30:39
2022-11-16 02:24:08
The End of Pilot Purgatory