VIA's Platform addresses three core issues for the U.S. DoD
Verification
Data provenance, relability, and integrity from source to end-user
Integration
Replicable integration of multi-source, multi-level data into consistent formats in real-time
Analysis
Analysis of centralized or distributed data while enforcing need to know
What the experts are saying
"The DoD believes that Web 3.0 Blockchain technology can be leveraged to build systems that focus on protecting the data independently of the systems that store, transport, and process it through decentralization."
VIA's platform is the first and only blockchain application to receive U.S. DoD cybersecurity accreditation with continuous ATO to operate at IL-2/4/6 and carry data up to TOP SECRET.
VIA provides robust anti-manipulation capabilities for data workflows in contested environments. VIA follows Agile and DevSecOps best practices.
"We're excited to welcome VIA onto Platform One, especially as AI and data privacy technologies remain among the DOD's highest priority technologies".
–USAF Chief Software Officer and Co-lead of the DoD's Enterprise DevSecOps Initiative
Combating data manipulation
VIAsecurechain's robust consensus mechanism, quantum-resistant SHA-256 hashing, perceptual hashing, and other technologies provide highly resilient prevention, rapid detection, and sophisticated classification of accidental or adversarial manipulation.
Learn about how VIA protects Intelligence Community and commercial data from accidental and adversarial manipulation.
Logistics and infrastructure situational awareness
VIA's JARVIS solution reduces the friction of working with logistics and infrastructure data fabrics while enhancing speed, reliability, and security in contested environments.
Ensuring the readiness of infrastructure to support mission requirements, particularly across multiple installations
Verifying the forward deployment of materiel and infrastructure without compromising anticipated future operations in contested environments
Maintaining a comprehensive, verified inventory of disaster response resources of DoD elements and their partners
Reducing logistics friction
Read why the U.S. Air Force relies on JARVIS to support MAJCOM- and installation-level COPs, logistics planning, and resource prioritization.
DoD Selects VIA for Seventh Contract
VIA expands its work with the U.S. Air Force to support Air Mobility Command.
Featured as an AFVentures Success Story
ROAD is a cloud-based, browser-accessible application developed specifically to increase military recruiter effectiveness.
Aggregates and analyzes multi-source data about factors that impact an individual's propensity to serve
Provides recruiters with key performance metrics and lead rankings to optimize tactics
Analyzes lead mix and forecasts enlistments so commanders can proactively address anticipated shortfalls
Increasing recruiter effectiveness
Read how ROAD blends data from DAF, USG, and public sources to increase recruiter effectiveness.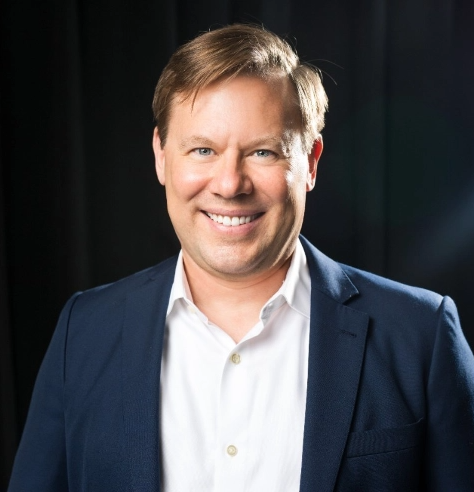 Joe Babiec
Chief Commercial Officer
Joe leads commercialization of VIA's Defense and Intelligence applications
VIA
VIA registrations
CAGE Code – 7QQK3
DUNS – 080412481
UEI – S931XTB4ZFK9