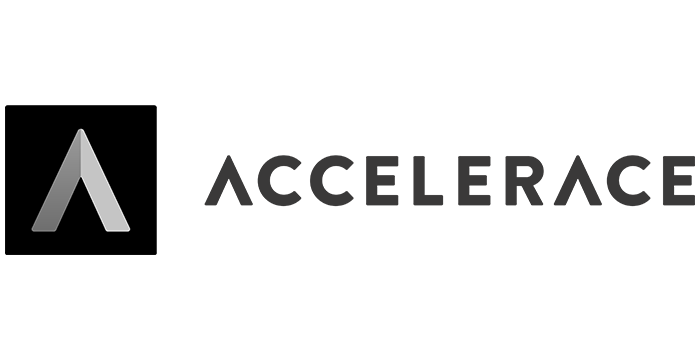 VIA Accepted into Top European Accelerator Program, Accelerace
Somerville, MA – June 12, 2018 – VIA, a leader in solving energy industry problems using artificial intelligence and blockchain, has been accepted into Accelerace, one of Europe's top seed accelerators, as part of their Cleantech program.
"I was excited to be in Denmark a couple weeks ago to kick-off our participation in the Accelerace program. Accelerace is a well-respected and very well-connected clean energy program that is already helping us expand our presence with energy companies throughout Europe," said Jeremy Taylor, Chief Scientific Officer at VIA.
Accelerace is a Danish accelerator that offers five unique programs tailored to the needs of startups. VIA will participate in the Cleantech program for six to eight months. Through this program, Accelerace will provide assistance in establishing a corporate presence in Denmark, introductions to leading European utilities (such as Enel), and mentorship from experienced Danish entrepreneurs, cleantech executives, and industry experts.
"The European energy industry is going through one of the biggest transformations in history. We are rapidly moving from fossil fuels and nuclear to renewable energy sources. At the same time, the recent implementation of GDPR in Europe is requiring both privacy and transparency of personal information," said Jes Nordentoft, Business Accelerator and Investor at Accelerace. He continued "VIA's new blockchain application, Trusted Analytics Chain, is the only solution we've seen to help the industry securely collaborate on critical analytics problems. This is exactly what the energy industry needs during this transformative time."
About VIA
VIA helps energy companies across the globe realize the value of their data through AI and blockchain. Since 2016, the company has worked with the world's largest utilities and government agencies on AI initiatives like predictive maintenance and contingency planning. VIA has developed a blockchain-based application, Trusted Analytics Chain (TAC) to help energy companies reduce the burden of preparing and sharing their data. TAC (patent pending) is the bridge that securely connects power company data, distributed across many locations, to potential AI solutions. Headquartered in Somerville, Massachusetts, VIA has been featured in Wired and Inc. Magazine for its leadership in technology innovation. For more information, please visit www.solvewithvia.com.
About Accelerace
Accelerace is one of the world's top 10 seed accelerators. Since 2008 Accelerace has spotted, trained and invested in more than 500 of the most promising Danish and international startups and growth companies. 88% of the companies are still on the market today. As part of the national Scale-up Denmark initiative Accelerace is scaling up startups within tech, foodtech, cleantech, life sciences & biotech and medtech & health care technologies through guidance and mentoring from skilled serial entrepreneurs, camps and network. Accelerace has invested in more than 69 promising startups, who have been through the Accelerace program and have started partnerships with Maersk, Novo Nordisk Foundation, Arla, Foss, NRGI, Business Lolland-Falster, Bang & Olufsen, SE, Endesa & Enel. Accelerace is also organizing the Nordic NOME (Nordic Mentor Network for Entrepreneurship) mentor network for life science startups.
https://www.solvewithvia.com/wp-content/uploads/2018/06/accelerace1.png
360
700
Jackie Finn
https://www.solvewithvia.com/wp-content/uploads/2018/02/VIA-Logo-header-300x101.png
Jackie Finn
2018-06-12 09:00:06
2023-05-02 00:17:09
VIA Accepted into Top European Accelerator Program, Accelerace