Over the last six months, VIA has shared 24 posts about our technology and partnerships. For our last post of 2020, we wanted to share a more personal note with our readers.

Looking back at our 2019 wrap-up blog, we had big ideas for 2020. Little did we know what that might entail.
Like every individual and company around the world, the pandemic re-routed us multiple times. However, we can't help but be grateful for how our colleagues have responded, adapted, and accomplished in a year that was full of unforeseen speed bumps. Below are the ways our team found its way during 2020.
Transition to remote
Unbeknownst to us, Pi Day (3/14) would be the last day that we were all together in our offices.
Just as quickly as we demolished our pies, our team was up and running, fully remote. With some tweaks to home working spaces and more frequent touch points (like more one-to-one meetings and daily Scrum of Scrums), the team found its new groove. Having already worked across Montreal and Somerville for three years, the team remained productive while working from home.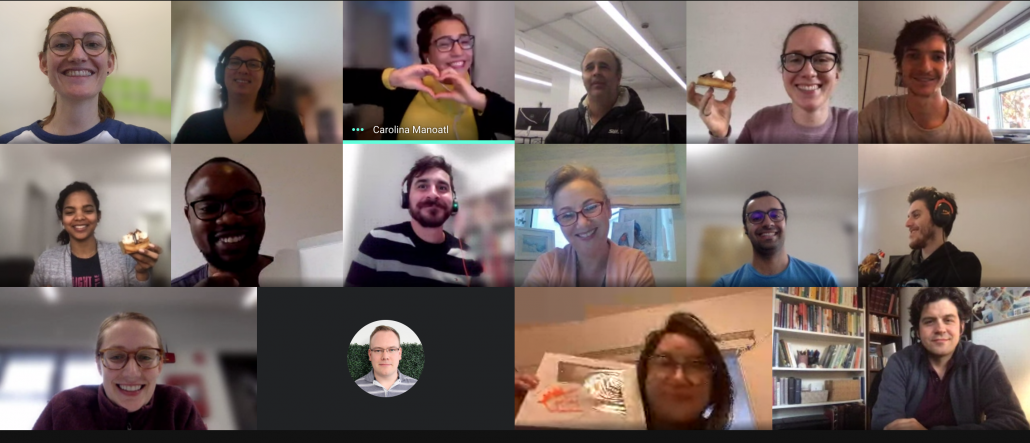 Team growth and engagement
From a hiring standpoint, VIA just kept on growing! 
Our technology headquarters moved from Griffintown to Downtown Montreal. We can't wait to be all together in the new space and host some exciting events for the local McGill and greater Montreal tech communities.
Our office move was motivated by our growth, since June we brought nine new team members on board and quickly refined the art of fully virtual recruitment and onboarding. We may not know the "in real life" height of our newest colleagues, but thanks to well-organised planning, frequent virtual check-ins, and the tremendous patience and generosity of our onboarding advisors and mentors, each one has been integrated to our team with overwhelming success. 
Always putting our people first
As a family-friendly company and one where "being each other's biggest fan" is a core value, we doubled down on our efforts to consider the needs and wellbeing of our team. Sometimes, that meant cameos from children in meetings or adjusted schedules. For others, it was an encouraging reminder to keep going during one of our virtual workout sessions.
Above all, we maintained that there is no one way for people to respond in a year such as this. Whether team members needed to disconnect from the virtual world after work hours or join virtual "pub club", paint night, or our first globally coordinated VIA Thanksgiving, either was equally fine.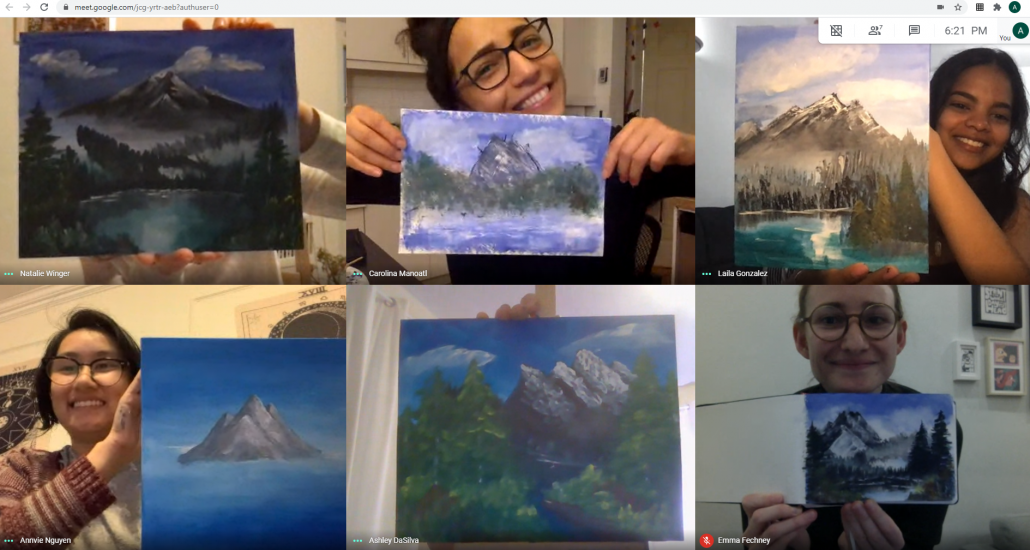 Initiatives 2.0
With our expanding, distributed team, and a new style of working, it was important that VIA remained responsive to the rapidly changing environment. We introduced several wellness initiatives and upped our dosage of flexibility and compassion. From things like virtual yoga or frequent surveys to check-in, we always had our team's wellbeing in mind.
As COVID-19 re-surged in the fall, we introduced the "VIA Vault" where team members earned points for things like technology fails (e.g., frozen video conference screens) or unexpected doorbells or pets joining meetings. The points will go towards a company-wide event, activity, or whatever it might be when we are all back together.
Lastly, this year was the first time in our company's history that we did not have an in-person company offsite. That didn't stop us, however, from having a multi-week mini-series to reflect on the year and unite and excite the team around VIA's clean energy mission. 
We feel incredibly grateful for the resiliency and flexibility our team has shown during this challenging year. We thank them and we extend our thank you to our customers and investors for their continued support as well. We hope that no matter where you will be working from in 2021, you will have a happy, prosperous, and most of all "return to normal" 2021.
https://www.solvewithvia.com/wp-content/uploads/2020/12/EOY-Reflection@0.75x.png
467
1079
via
https://www.solvewithvia.com/wp-content/uploads/2018/02/VIA-Logo-header-300x101.png
via
2020-12-17 23:30:03
2022-11-16 02:21:35
End of Year Reflection