Thank you, 2019. Now, let's do this 2020!
As we kick off 2020, we can't help but think of all the moments from 2019 that contributed to what we think will be the biggest year yet for VIA.
Near and Far, Our Team Represented VIA
In 2019, our team traveled the globe to help spread VIA's message. Our CEO, Colin Gounden and Senior Vice President, Joe Babiec, gave presentations at European Utility Week in Paris, Swiss-US Energy Innovation Days in Austin, TX, various Plug and Play summits, EDP Starter Acceleration Program in Houston, TX, and EPRI Venture Day in Chicago, to name a few. Kate Ravanis, our Chief Operating Officer, also spoke at the Greentech Media Blockchain in Energy Forum in New York City.
In addition, we were proud to sponsor, speak, and participate in several events across Montreal including Women in Physics Canada, McGill Physics Hackathon, and Montreal AI Symposium. We opened our doors for Startup Open House Montreal and hosted our own VIA Open House Party (featured below).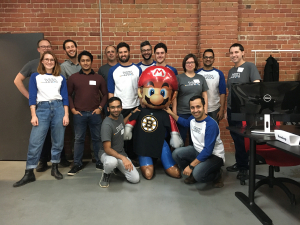 Fresh Off the Press
We wrapped up 2019 with six press mentions, two "Top" lists, and two technical blogs written by our team members. To take a trip down memory lane, check out press mentions here: BitcoinExchangeGuide.com, Axios (and follow-up article) GreenBiz, Disruptor Daily, and Utility Dive; "top" lists here: Top 5 Big Data & Machine Learning Startups in Energy and The 10 Coolest Blockchain Startups of 2019 (So Far); and finally, our technical blogs: The Importance of Unit Testing and Understanding How EV Charging Behavior Affects Distribution Networks.
Our VIA Community Continued to Grow
Internally, we hosted two In-Person All Hands events in Montreal (featured below) where our team brainstormed big ideas for 2020. We held our first annual VIA Spirit Week where each office celebrated what it means to be part of the VIA team. Lastly, we created two videos on what it's like to join VIA: The VIA Team and Applicant Journey.
The VIA community includes more than just our internal team members. This year, we launched our GDAC™ program and welcomed founding members Hawaiian Electric and Vector to the VIA community. In addition, we were pleased to share that the Westly Group led an investment round in VIA.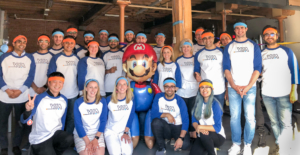 Our hats are off to you, 2019. Let's do this 2020!
https://www.solvewithvia.com/wp-content/uploads/2020/01/V_52.jpg
1810
3000
via
https://www.solvewithvia.com/wp-content/uploads/2018/02/VIA-Logo-header-300x101.png
via
2020-01-15 06:00:12
2022-11-14 03:15:36
Thank you, 2019. Now, let's do this 2020!