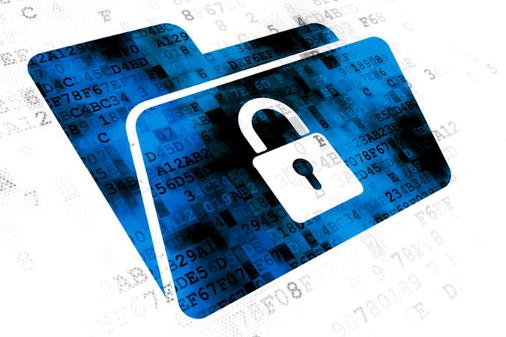 So, You've Updated Your Privacy Policy
If you're like me, your inbox has been flooded since late April with emails announcing updates to privacy policies and terms of service. Consumer brands like Yelp and Etsy, social media platforms like Twitter and Instagram, and, it seems, everyone in between all sent emails. It's no coincidence. The newly implemented General Data Protection Regulation (GDPR) means any company operating in the European Union (EU) needs to update its existing privacy policies to comply with this legislation. And as it turns out, that's quite a lot of companies.
While it was specifically passed in the EU, GDPR has far-reaching implications for companies around the world. The policy addresses consumers' growing need for transparency and privacy, which, at first glance, seem to be competing interests. But WIRED offers this helpful explanation: GDPR "gives people the right to ask companies how their personal data is collected", stored, and being used, and to "request that personal data be deleted. It also requires that companies […] get your consent before collecting it."
Consumers' growing need for greater data privacy, security, and anonymity, as well as transparency from companies that collect data, extends to the energy industry. Smart meters are a great example of this: EU Member States "have committed to rolling out close to 200 million smart meters for electricity and 45 million for gas by 2020″, at which time it is "expected that almost 72% of European consumers will have a smart meter for electricity while 40% will have one for gas."
In theory, utilities could leverage the massive volume of consumer data collected by these meters for AI initiatives that seek to improve predictive maintenance and energy efficiency. However, utilities don't own this data, consumers do. And the EU wants to safeguard it. So, how can utilities balance consumers' rights to data privacy, security, and anonymity, while leveraging this wealth of new information to improve service reliability and efficiency?
At VIA, we are enhancing our Trusted Analytics Chain (TAC) platform to address this challenge. TAC Permissions is a new feature that allows energy companies' customers to determine who has access to their personal data and how it is used. Permissions are stored in TAC's blockchain, making them immutable and auditable by consumers, corporate compliance departments, and government agencies. VIA's solution helps to alleviate the tension between:
Customers' needs to protect their data
Energy companies' and algorithm providers' needs to access data to develop and implement valuable services such as improved energy efficiency and reliability.
Smart meters are just one example of the many digitalization technologies that energy companies are using to transform their operations. The industry as a whole is more data-dependent than ever before. In parallel, consumers are more aware than ever of the consequences associated with misuse of their personal data. Legislation like GDPR requires companies to know and comply with customers' preferences about using personal data. VIA is proud to offer TAC Permissions as a solution for ensuring that customers' wishes are respected while AI initiatives yield new ways to improve service and efficiency.
https://www.solvewithvia.com/wp-content/uploads/2018/08/GDPR.jpeg
337
506
via
https://www.solvewithvia.com/wp-content/uploads/2018/02/VIA-Logo-header-300x101.png
via
2018-08-01 13:56:53
2022-11-14 02:49:32
So, You've Updated Your Privacy Policy