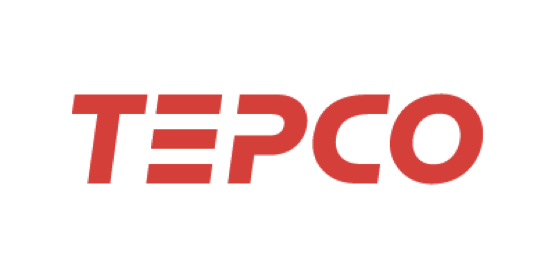 Via Science and TEPCO Announce Risk Assessment and Predictive Maintenance Initiative
The joint initiative will utilize analytics and machine learning in an effort to improve reliability, efficiency, and service for TEPCO's customers.
Cambridge, Mass. – July 6, 2017 – Via Science, Inc. and Tokyo Electric Power Company Holdings, Inc. (TEPCO), today signed their joint initiative to use analytics and machine learning to predict and prevent power disruption due to failure of ACSRs and compression joint sleeves.
"Our team will analyze data from over 17,000 miles of transmission wires across Japan to determine how TEPCO can improve reliability for their customers and simultaneously reduce equipment and maintenance costs. ACSRs and compression joint sleeves are two types of equipment that are costly, time consuming, and sometimes dangerous to test. Our machine learning analysis aims to resolve this issue by both identifying vulnerable equipment and, uniquely, providing an explanation of why each piece of equipment has been flagged," said Dr. Bruno Rousseau, Team Leader, Data Science at Via Science.
Rousseau continued, "Solving this challenge would have major implications for TEPCO and utilities globally. All utilities would benefit from having explanations for their maintenance departments and regulators of why their assets are failing so that they can plan and invest accordingly. We are proud to work with TEPCO to build a solution with such wide reaching potential."
"Improving reliability, efficiency, and service for our customers has always been a top priority. But in our previous experiences using neural network solutions to support these efforts, we found we wanted more insight into the 'why' behind the predictions and recommendations. We are excited by Via Science's potential to provide transparency, which is absolutely essential to decisions that affect our customers and our assets," said Akira Matsumoto, an engineer in the transmission department of TEPCO Power Grid.
Matsumoto continued, "We decided to work with Via Science because their customer-centric software solution has been proven with agencies such as the Federal Energy Regulatory Commission to prioritize vulnerabilities and make customized recommendations. Via Science's core patents are in identifying causality, so beyond simply predicting a power outage or a maintenance need, we expect to pinpoint the contributing factors of failure, such as weather, location, or equipment age. Given the cost of manually collecting and analyzing data across our 50,000 assets, these kinds of tools are invaluable."
In December 2016, TEPCO made a minority investment in Via Science. This project is the first of many related to risk assessment and predictive maintenance to come from the partnership. "We are excited to launch these innovative, operational improvement initiatives with Via Science. We aim to improve reliability to all our 29 million customers by integrating their unique causal analytics software into our network operations," explained Hirokazu Yamaguchi, Executive General Manager, Global Innovation and Investments at TEPCO.
Update: TEPCO has published their own press release on the initiative as well as an outline of the proof of concept.
About Via Science
Via Science creates software applications that identify and prioritize risks to critical infrastructure using a combination of high-performance computing, machine learning, and causal analytics. Headquartered in Cambridge, Massachusetts, Via Science has developed its risk assessment algorithms in conjunction with some of the world's leading companies and government agencies in energy and security. The company has been featured in Wired Magazine, The Wall Street Journal, and Forbes for its expertise in causal analytics software applications. For more information, please visit www.viascience.com.
About Tokyo Electric Power Company Holdings, Inc.
Tokyo Electric Power Company Holdings, Inc., headquartered in Tokyo, Japan, is the largest utility in Japan. We provide electricity primarily to home and business in the Kanto region of Japan, one of the world's most heavily populated areas. Worldwide the company has more than 74 subsidiaries and affiliates in 8 countries and employs approximately 33,200 people. Operating Revenues for the fiscal year ending March 31, 2017, totaled 5.4 trillion Japanese yen. The company was established in 1951 and is listed on the First Section of the Tokyo Stock Exchange. For more information, visit https://www.tepco.co.jp/en/corpinfo/index-e.html.
https://www.solvewithvia.com/wp-content/uploads/2018/03/TEPCOinitiative.png
277
554
Laura Montorio
https://www.solvewithvia.com/wp-content/uploads/2018/02/VIA-Logo-header-300x101.png
Laura Montorio
2017-07-06 09:00:35
2023-05-02 00:27:57
Via Science and TEPCO Announce Risk Assessment and Predictive Maintenance Initiative