Avid VIA blog readers will be familiar with the many reasons for why we picked Switzerland as our European headquarters. In short, the country is a leader in clean energy, data privacy, and blockchain – three areas that strongly align with VIA's mission to make communities cleaner, safer, and more equitable. 
The prestigious Tell Award we received in October of 2021 recognized VIA, along with Moderna, at a national level in Switzerland and set us up for an eventful year ahead. For all of you visual learners following VIA, here's a look back at all things VIA that took place in Switzerland in 2022.
January 2022: Swiss media features VIA and HSLU in an article on securing smart meter data. Learn more here.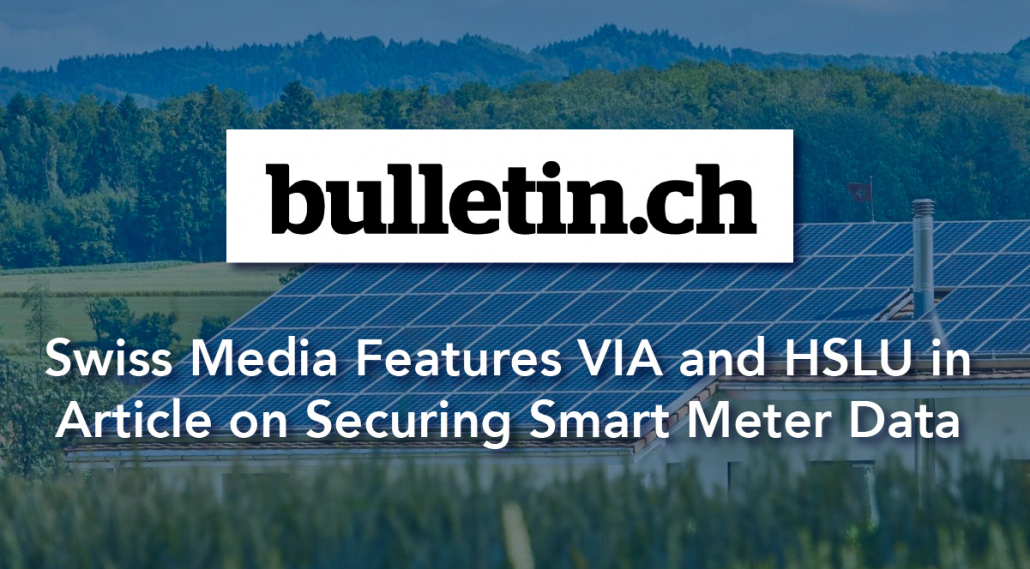 Swiss Ambassador to the United States, Markus Börlin, interviews VIA CEO Colin Gounden in New York. Learn more here.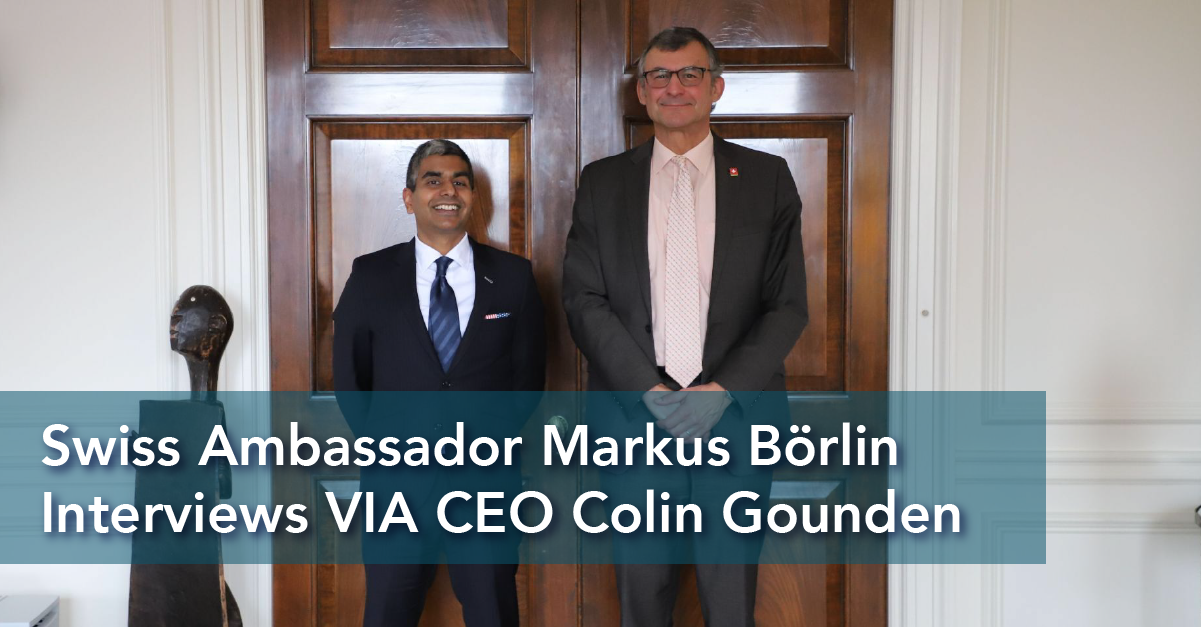 EPRI puts VIA data privacy through its paces with an independent evaluation process. Learn more here.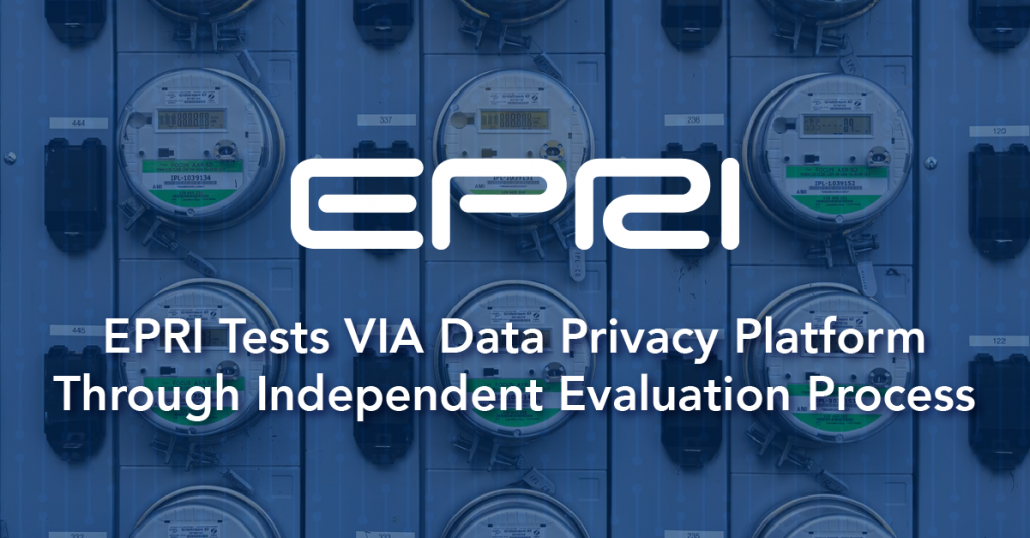 July 2022: The VIA team hosts Swiss VIAneers Jeanine Pilloud and Martin Ramsler at VIA's Boston headquarters.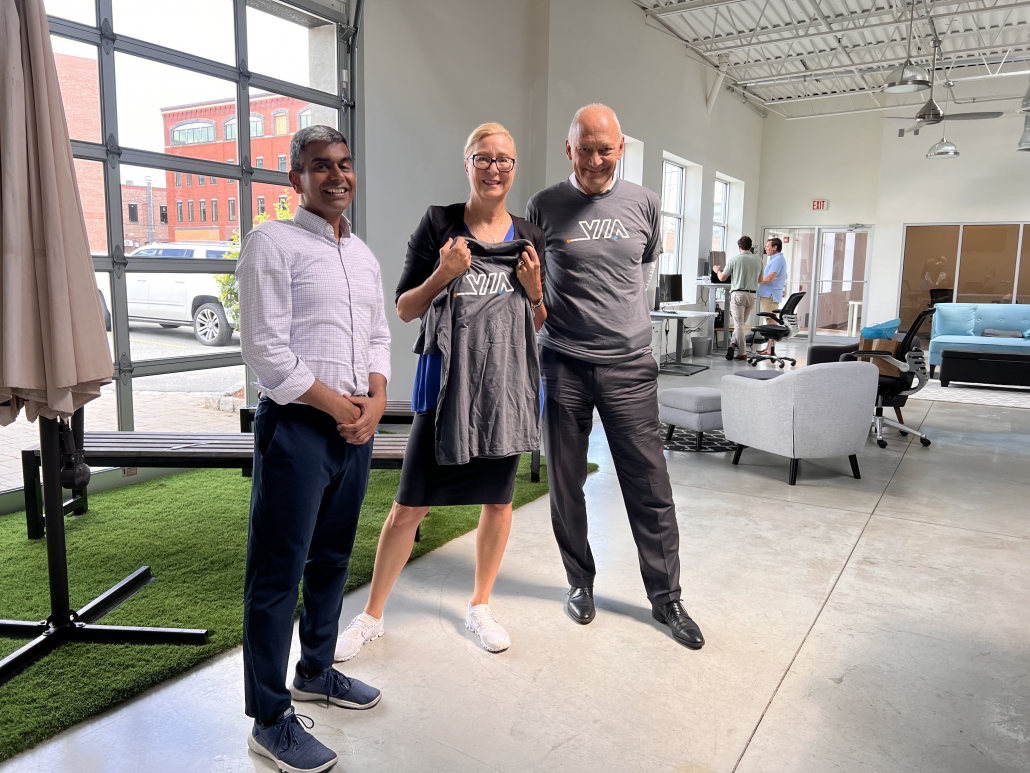 August 2022: VIA Expansion Manager Ray Neubauer speaks at the SUEID conference in Bern. Learn more here.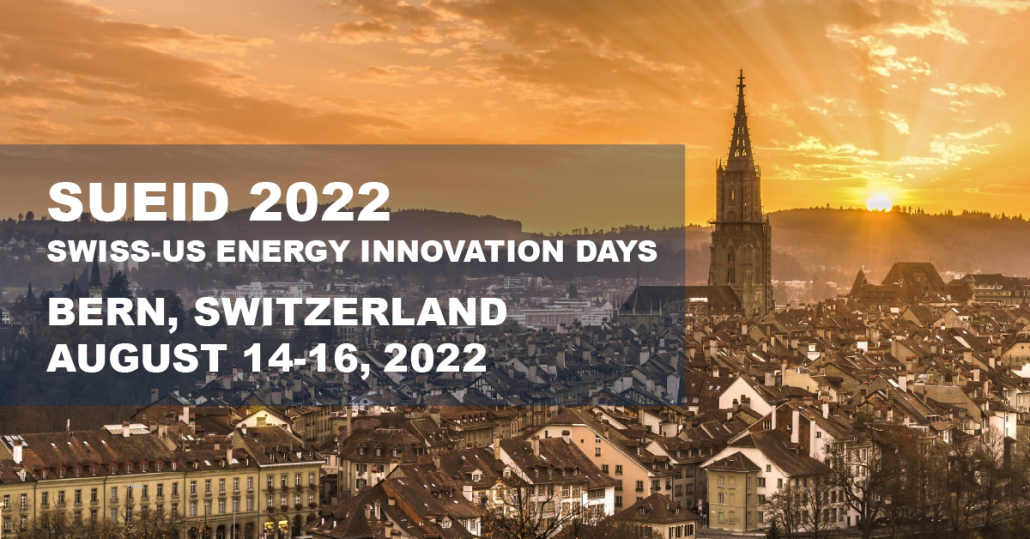 September 2022: VIA participates in the Energy Data Hackdays event in Brugg for the third consecutive year with a challenge developed by VIA's Skylight team. Learn more here.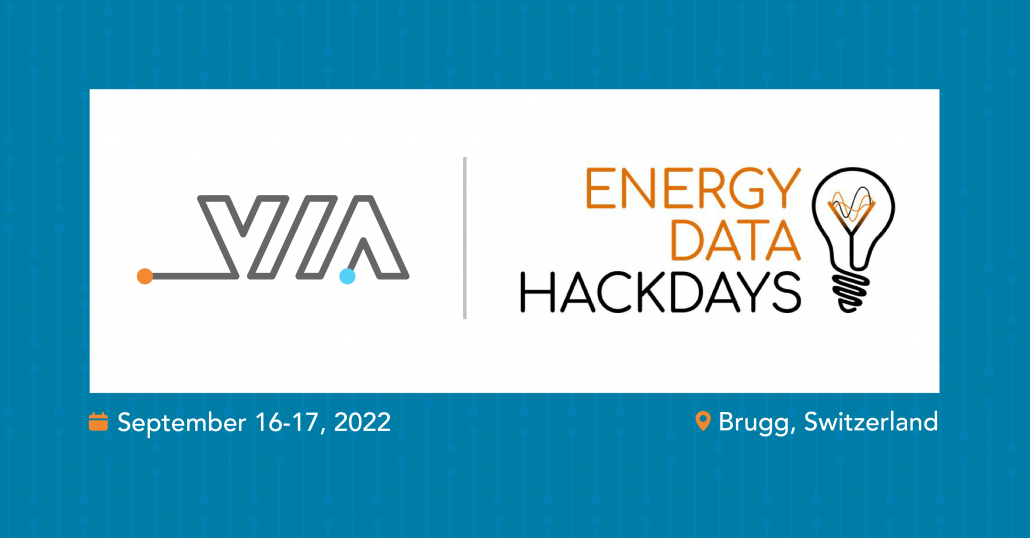 October 2022: Our Swiss site, solvewithvia.ch, is launched in three languages: English, French, and German.
Swiss podcast Insider's Guide to Energy interviews VIA CEO Colin Gounden to talk blockchain and energy. Learn more here.
December 2022: VIA CEO Colin Gounden travels to Switzerland to meet with our Swiss counterparts and customers to talk Skylight. Pictured below – Innovation Process Technology in Zurich hosts Swiss VIAneers Raimund Philip Neubauer, Jeannine Pilloud, and Colin Gounden for dinner after a Web3 talk.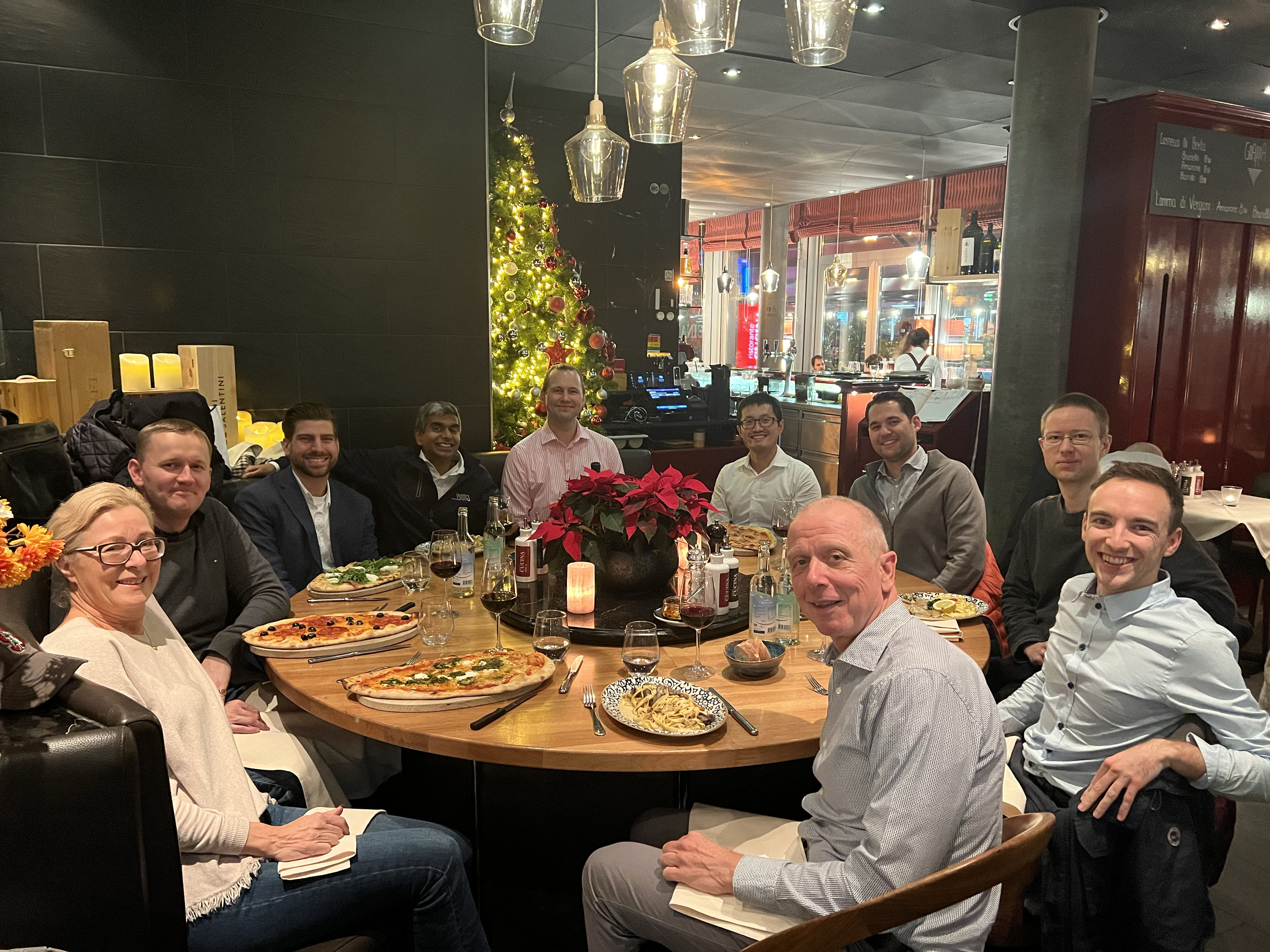 As 2023 approaches, we look forward to scaling the technology and partnerships in Switzerland. In the meantime, thank you to all our partners and VIAneers for your support in creating a solid foundation. We are sending our sincerest and warmest holiday wishes to all of our European communities.
https://www.solvewithvia.com/wp-content/uploads/2022/12/EOY-Switzerland.jpg
1256
2400
via
https://www.solvewithvia.com/wp-content/uploads/2018/02/VIA-Logo-header-300x101.png
via
2022-12-20 08:00:34
2022-12-20 09:37:08
The year in Switzerland:
highlights of mission-driven initiatives in 2022