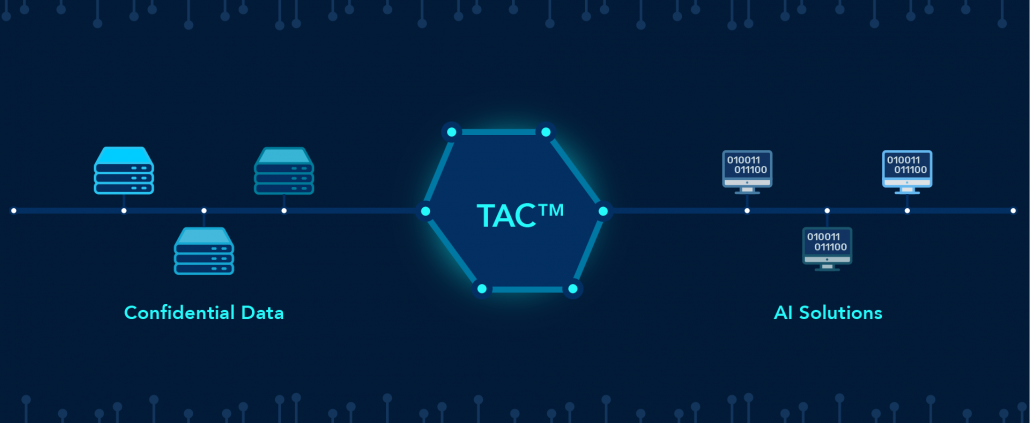 VIA Files Over 10 Patents for Trusted Analytics Chain™
VIA, a leader in providing energy analytics while maintaining data privacy and security, is pleased to share that it has filed over 10 patents to protect techniques used in its Trusted Analytics Chain™ (TAC™) software. The patents cover a range of capabilities from homomorphic encryption, streamlining data access provisionment, and distributed computing approaches, among others.
"At VIA, we have delivered AI and machine learning solutions to governments, regulators, and utilities at a global scale. A constant theme has been data privacy and security. We have made data privacy a priority for TAC™ to give our customers confidence that their data assets are secure during analysis. The patent portfolio is VIA's best way to protect the investment we have made in pioneering these techniques," said Jeremy Taylor, Chief Scientific Officer at VIA.
VIA has built a team of experts in AI, blockchain, and cryptography to develop a suite of privacy tools to validate and sanitize queries (python scripts) submitted by analysts as well as responses that are the result of running the script on the data.
Taylor continued, "TAC™ is being used by some of the largest utilities in the world to unlock powerful insights from their data. We believe that TAC™ will become the go-to data sharing platform among utilities and beyond."
About VIA
VIA helps governments, regulators, and power companies deliver $200Bn in energy every year to more than 100 million customers. VIA's privacy-preserving analytics software, Trusted Analytics Chain™ (TAC™) reduces the cost and improves the quality of service of electricity transmission and distribution using AI and blockchain technologies. TAC™ (patents pending) is the bridge that securely connects power company data, distributed across many locations, to potential AI solutions. VIA established the Global Data Asset Collaborative™ (GDAC™), built on top of TAC™, to allow multiple companies to securely pool data for more accurate analytics. Headquartered in Somerville, Massachusetts, VIA has been featured in Wired and Inc. Magazine for its leadership in technology innovation. For more information, please visit www.solvewithvia.com.
https://www.solvewithvia.com/wp-content/uploads/2020/03/image.png
580
1030
via
https://www.solvewithvia.com/wp-content/uploads/2018/02/VIA-Logo-header-300x101.png
via
2020-03-03 12:52:20
2022-03-16 09:25:28
VIA Files Over 10 Patents for Trusted Analytics Chain™